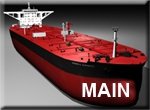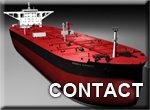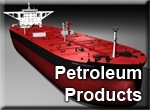 <!-Currency Converter widget - HTML code - fx-rate.net -->
  Dollar Exchange Rate
<!-end of code-->
We are able to supply
:
1)
Diesel Fuel (EN590, Gas Oil 50ppm, etc.)
2) Jet Fuel A1 & JP54
3) Gasoline (coming soon)


at
FOB
or
CIF
with information as follows;

Specifications (PPM)

Upon receipt of your LOI and Company Profile our quotation will be provided to you.

Regarding other petroleum products, please provide us with your LOI and Company Profile with the following details:

a) Quantity
b) Spec.
c) Delivery Terms
d) Schedule
f) SPOT or Term Cargo
g) Details of the Bank that will issue the LC

Please send us your LOI to the below email addresses;


**************************************************************************************************************

If you are interested with the above offer info, please prepare your LOI, Company Profile email it to; tony@webunker.net so we can get started ASAP.

PETROLEUM PRODUCTS WE OFFER

PRICING

We sell at Fixed Prices and also Platts. Prices depend on the following;

•
Current Mean of Platts Singapore
(MOPS) which fluxuates daily (
Bunker Index
).
•
Quantity
(larger orders mean more discount). The minimum Diesel Fuel CIF order is 50,000 MT and maximum order is 100,000 MT.
•
Availability
(prices may increase due to high demand)

CANCELLATION POLICY

We accept all major Credit Cards, ACH and Wire Transfer payments.

PAYMENTS

In the rare case should the product not test up to proper specifications during the SGS testing - either the product will be replaced or any and all payments shall be returned to the buyer. In most cases, no payment is required until AFTER the sgs testing.

WE BUNKER - Offering Petroleum products World-Wide



Read or Terms & Conditions here

Read our Privacy Policy here



See the Current RETAIL
Philippines DIESEL FUEL Prices
on the
GLOBAL PETRO PRICES
website
here

Visit
XE.com
- The Worlds Most Trusted Currency Exchange Rate Authority